Wanted: A few good men to run for Iranian president. Candidates must have strong management skills and commitment to Islamic and revolutionary values. Applicants who are unwaveringly loyal and fully obedient to Supreme Leader Ayatollah Ali Khamenei, exhibit strong anti-Western leanings, and can present a documented history of hard-line political and religious views will receive preference. All entries will be vetted by the Guardians Council. Oppositionists need not apply. 
These are among the traits and qualifications expected of candidates who plan to run in Iran's June 14 presidential election, according to Iran observers and comments coming from within the supreme leader's inner circle.
In November, the supreme leader's representative in the Islamic Revolutionary Guards Corps (IRGC), Hojatoleslam Ali Saeedi, listed management skills and revolutionary and Islamic values as prerequisites for "suitable and competent" candidates.
Iran observers have narrowed the list further, saying the contest will essentially be waged among traditionalists and the new guard within the conservative camp. Reformists or figures close to outgoing President Mahmud Ahmadinejad are given virtually no chance to win, if they choose to throw their hats into the ring at all.
As Washington D.C.-based political analyst Ali Afshari put its, the Islamic regime is looking for a more civilized Ahmadinejad — that is, in the mold of the current president before he began challenging the supreme leader.
There is a long way to go before a comprehensive and official candidates list can be compiled — none is yet confirmed — but names are already being floated. Eventually, according to Habibollah Asgarolad, secretary-general of Iran's Islamic Coalition Party, there will be 40 potential candidates, with 25 from the conservative camp.
So, knowing the qualifications expected and the likely introduction of electoral reforms that could weed out many potential candidates, who is poised to contend? Here's a rundown.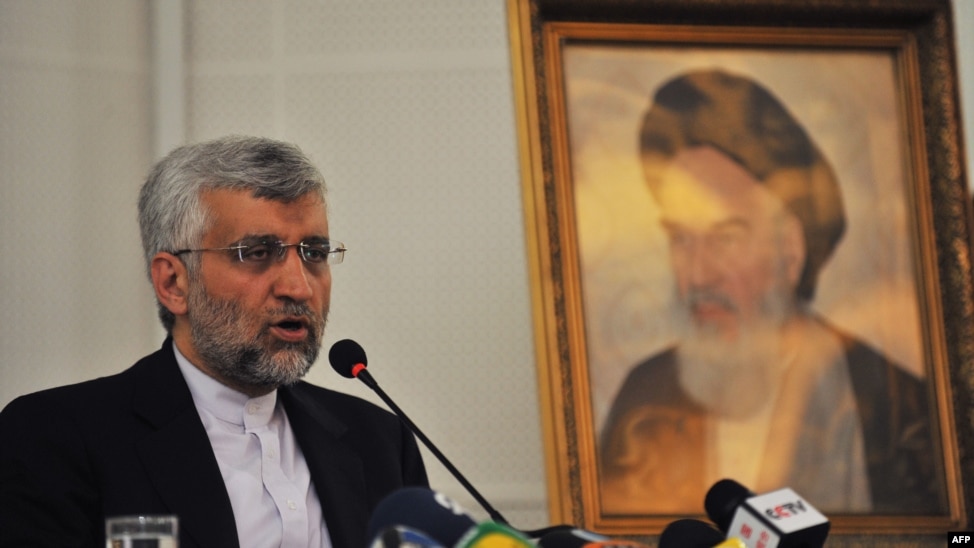 1
A FAVORITE: Forty-seven-year-old Said Jalili is currently Iran's chief nuclear negotiator and a special representative of Supreme Leader Ayatollah Ali Khamenei. He represents the second generation of Islamic revolutionaries who fought during the Iran-Iraq war. Jalili, who lost his leg in the war, is relatively young, a characteristic said to be desired by Khamenei. He is a hard-liner and has reputedly gained the supreme leader's trust. In recent months, several websites have been set up in support of Jalili's candidacy and there have been reports that the powerful Islamic Revolutionary Guards Corps has asked him to run.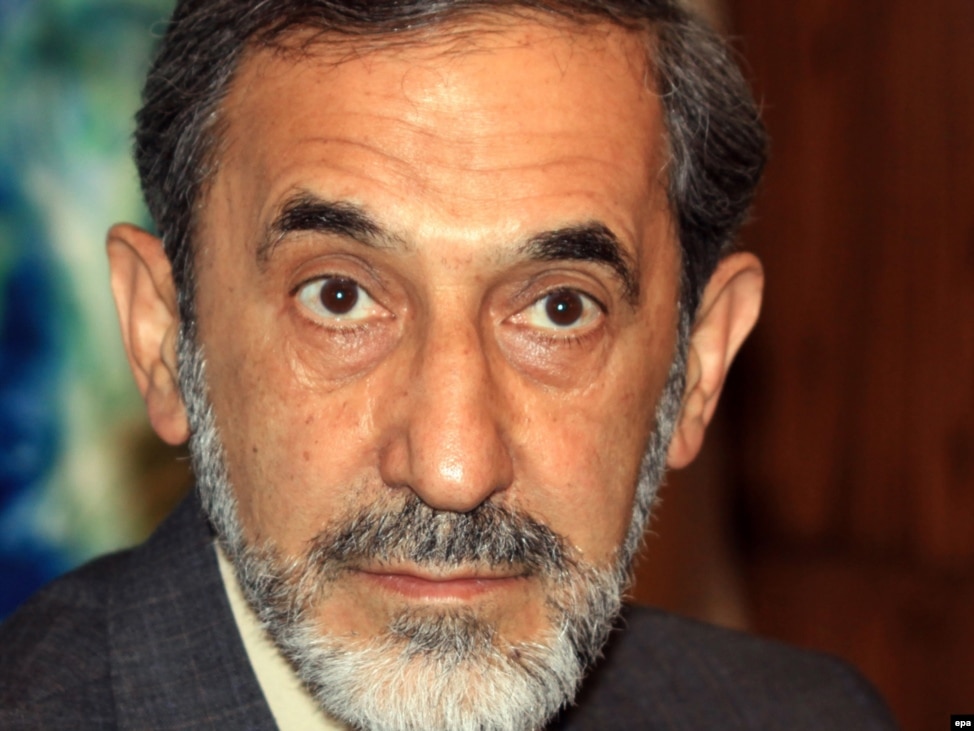 2
A FAVORITE: Akbar Velayati, 67, is a former foreign minister and Khamenei's senior adviser on international affairs. Velayati reportedly has the support of many influential figures in the conservative camp. He gave up plans to contest the 2005 presidential vote after former President Akbar Hashemi Rafsanjani announced plans to run. In August, "Entekhab" reported that Velayati had tasked some of his close friends to manage his election campaign. The launch in 2012 of his personal website led to increased speculation about his political ambitions.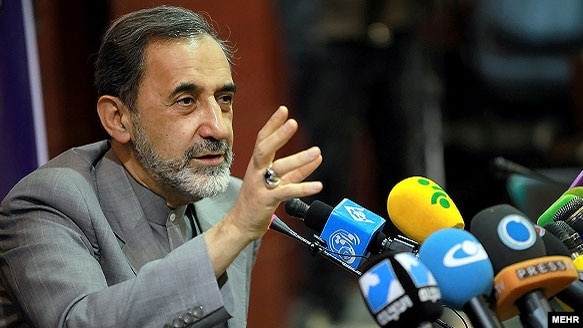 3
Velayati studied pediatrics in Iran and then specialized in infectious diseases at Baltimore's John Hopkins University in the 1970s. He was recently quoted as saying that he is aware of the speculation about his political ambitions. "If in the future I make a decision in this regard, then I will comment about it," he told the hard-line website Mashreghnews.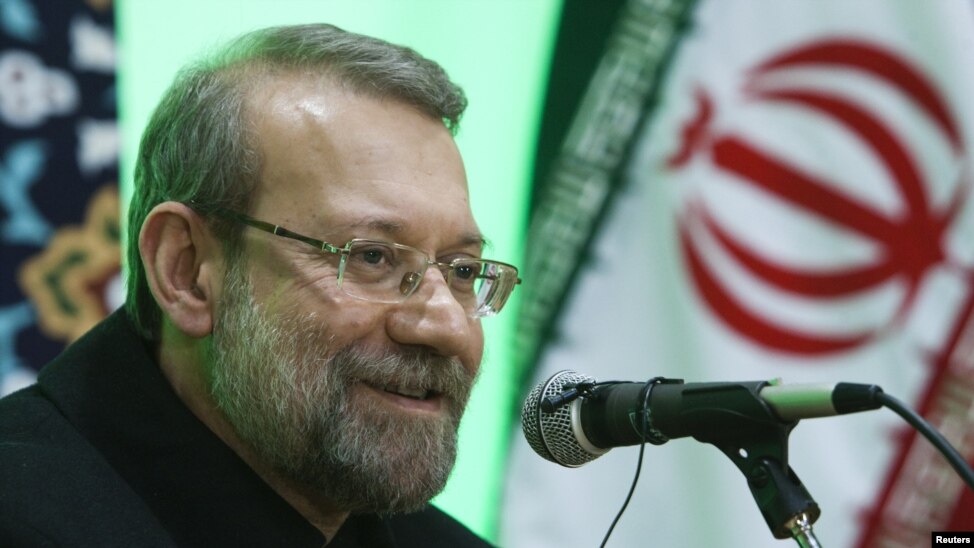 4
A FAVORITE: Fifty-four-year-old Ali Larijani is a former nuclear negotiator who currently serves as parliament speaker. He is believed to be close to Khamenei. Larijani was quoted by "Tasnimnews" in late December as saying that he would not run for president, but observers are not so sure. In a September interview with the "Financial Times," Larijani said, "There are various politicians on the scene now who are preparing [for the election] and I am watching to see who is more successful."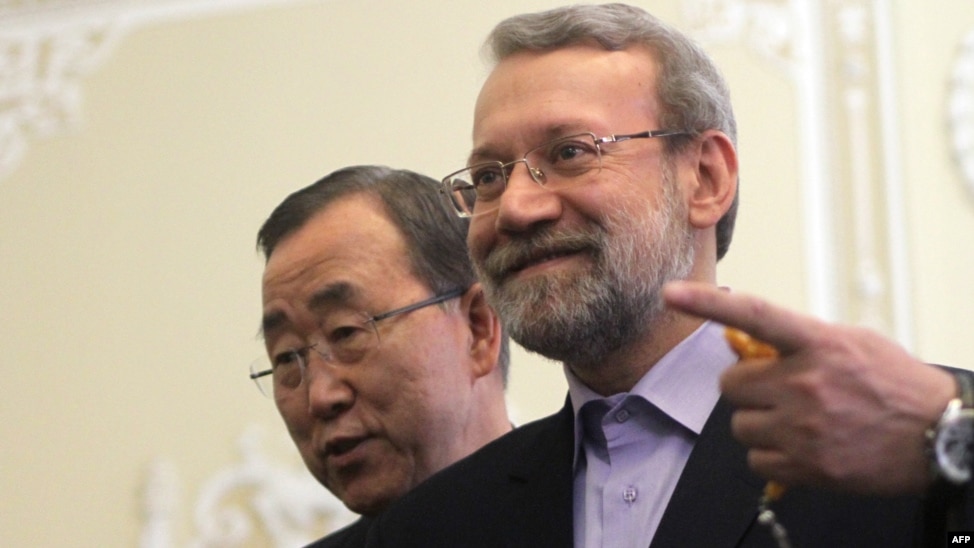 5
Well-known Iranian journalist Akbar Ganji has said there can be no doubt about Larijani's intentions to run for president. "He has begun his campaign inside and outside Iran," Ganji wrote in comments published by RFE/RL's Radio Farda in late 2012. He added that it was not clear whether Larijani was Khamenei's preferred candidate. Larijani garnered less than 6 percent of the vote in the 2005 presidential election that brought Ahmadinejad to power and failed to reach the second round.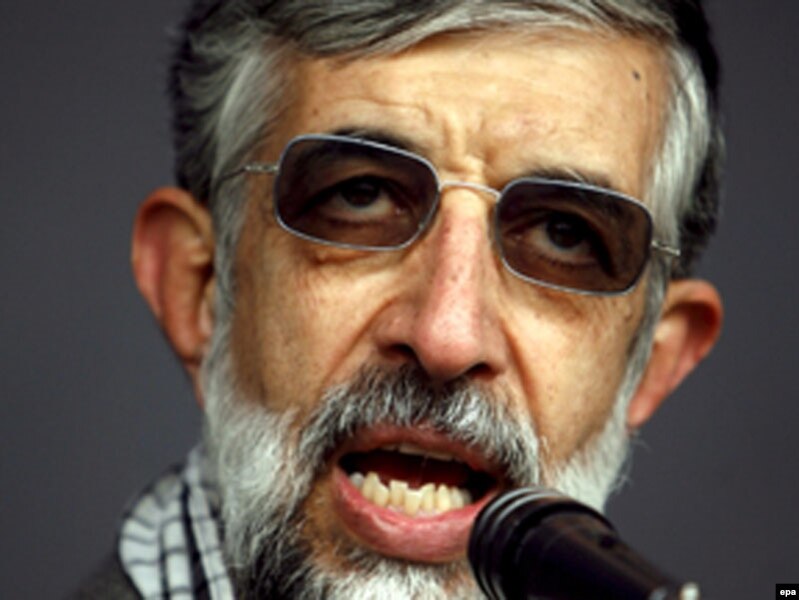 6
A FAVORITE: Gholam Ali Haddad Adel, born in 1945, is a former parliament speaker and Khamenei adviser whose daughter is married to one of the supreme leader's sons. Adel has held a number of government posts, including deputy minister of Islamic guidance and deputy minister of education. Adel has said previously that he would run for president one day, even if he received "only one vote."
7
A DARK-HORSE CANDIDATE: Fifty-one-year-old Mohammad Baher Qalibaf (shown here on the left with Ahmadinejad), is a former senior IRGC commander and the mayor of Tehran since 2005. He is considered a moderate conservative. He is reportedly attracting growing support within the clerical establishment because of his management skills. One analyst in Tehran has described him as a man of action who has managed to improve the capital's image. He took just under 14 percent of the vote in the 2005 presidential poll, failing to reach the second round.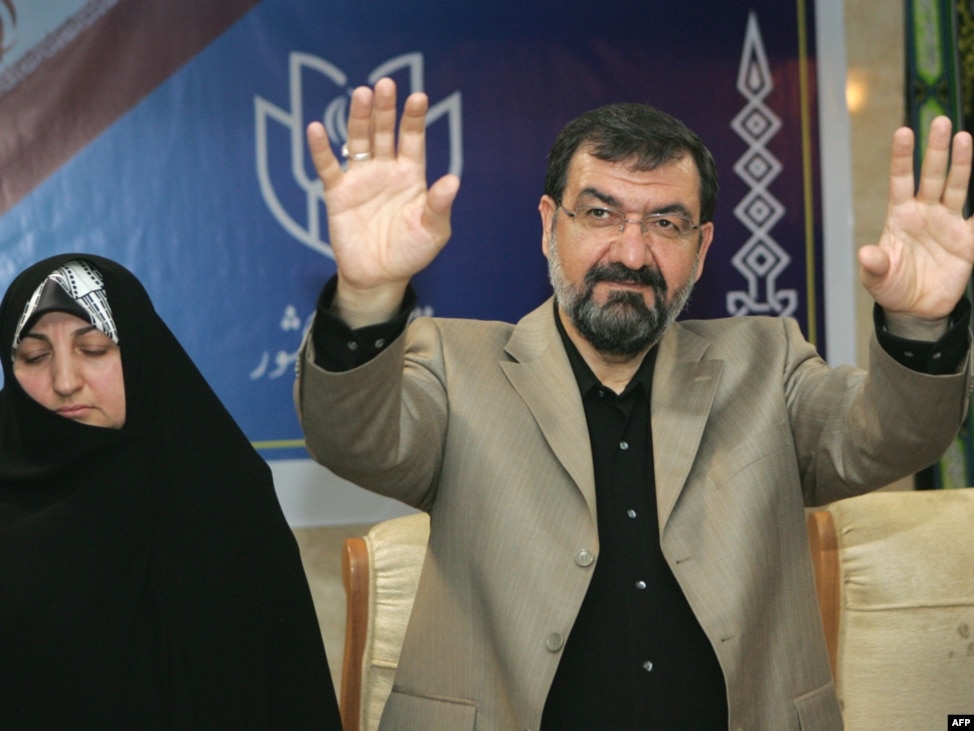 8
A DARK-HORSE CANDIDATE: Mohsen Rezai, born in 1954, is a former senior IRGC commander. He ran in the 2009 presidential election, garnering less than 2 percent of the vote, after running a campaign that blasted Ahmadinejad's mismanagement of the economy. Rezai is not considered a strong or charismatic candidate.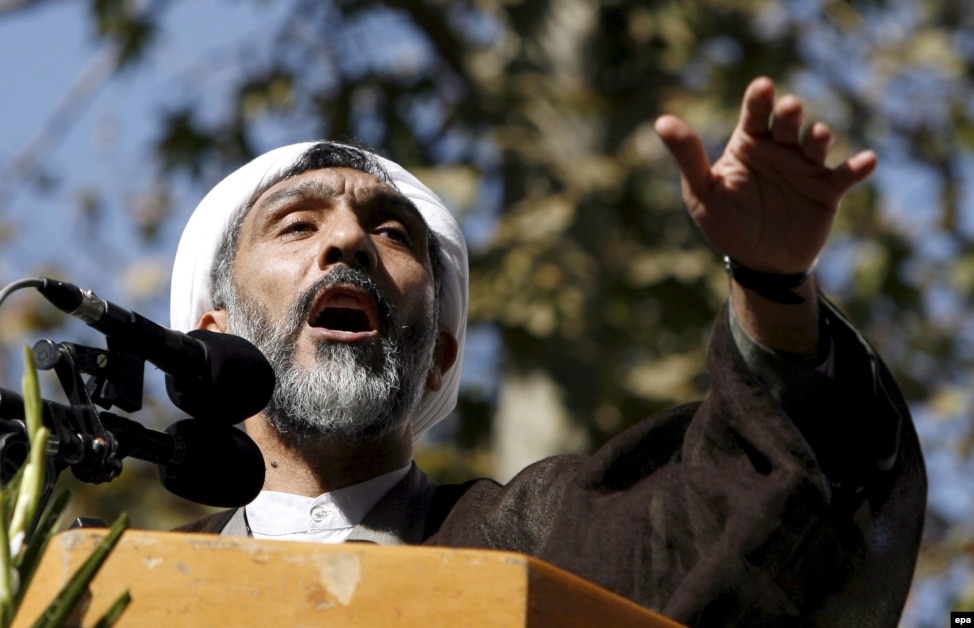 9
A DARK-HORSE CANDIDATE: Mostafa Pourmohammadi, born in 1959, is a former interior minister who currently heads the Organization of National Inspection. The cleric has been accused of playing a key role in the mass executions of thousands of political prisoners in the 1980s. "Hamshahrionline" has quoted him as saying that Iranians will have to wait until registration time to discover if he's running or not.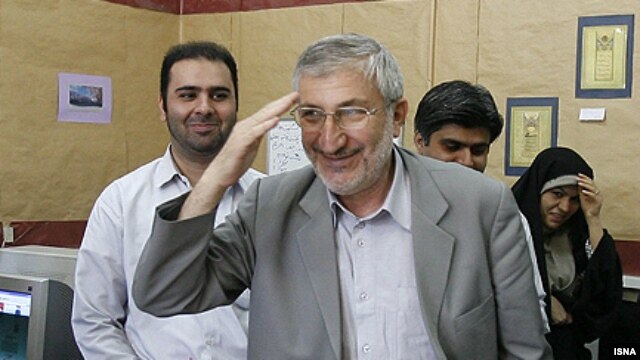 10
A DARK-HORSE CANDIDATE: Mohammad Saidi Kia officially became the first potential presidential candidate in late December when he publicly announced his intention to enter the race. Kia, who was born in 1947, is not a well-known figure but has said his experience and management skills make him ideally suited for the presidency. Kia served as housing minister during Ahmadinejad's first term in office and was transportation and roads minister under Prime Minister Mir Hossein Musavi and President Akbar Hashemi Rafsanjani. While Kia's career history places him in the conservative camp, he has said he plans to run as an independent and will rely on contributions from the public to finance his campaign.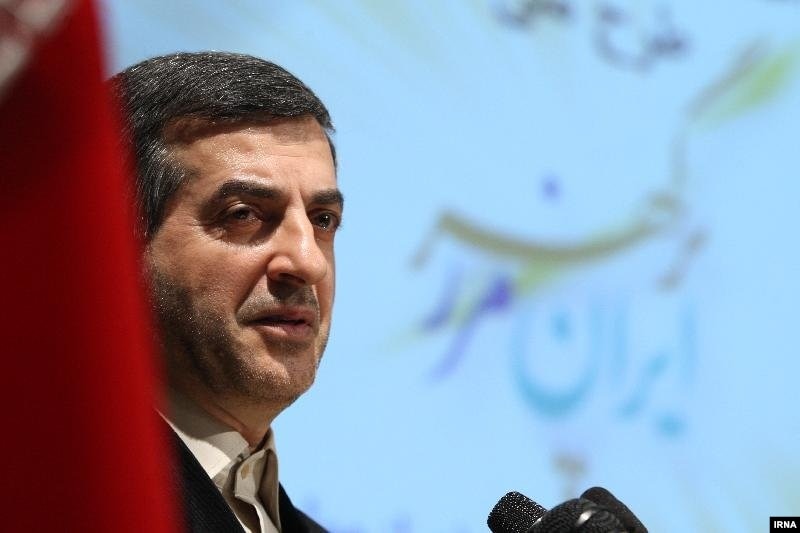 11
AHMADINEJAD'S CAMP: Hard-liners have expressed concern that the outgoing president could try to retain power by backing a loyal candidate who would then stand down to allow Ahmadinejad to make another run for office in the future. Under this Putin-Medvedev scenario, one name that keeps cropping up is Ahmadinejad's controversial right-hand man, 52-year-old Esfandiari Rahim Mashaei. In November, Iranian websites quoted Mashaei as saying he would run in the presidential election and that "nobody can stop me." His office has dismissed the report, saying he has not commented on the presidential election in any private meeting on either his behalf or of other candidates. Nevertheless, his resignation as Ahmadinejad's chief of staff has intensified speculation that he is preparing to campaign.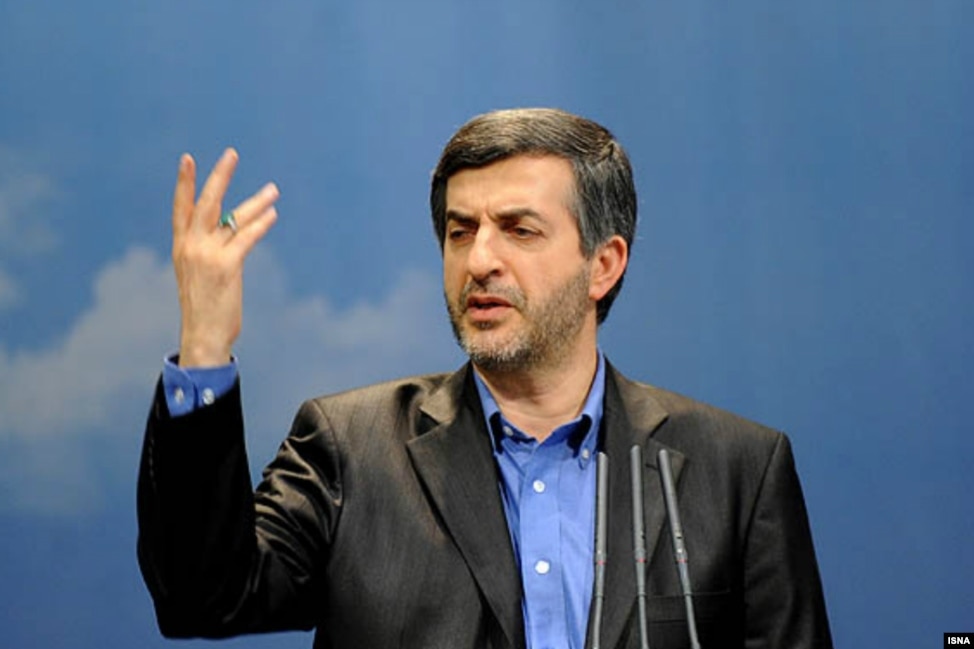 12
Mashaei is considered the main theoretician of Ahmadinejad's camp and is a hated figure among hard-liners, who have accused him of being the main figure of a "deviant current" that threatens the foundation of the clerical establishment. One lawmaker said in December that Mashaei has already begun his campaign.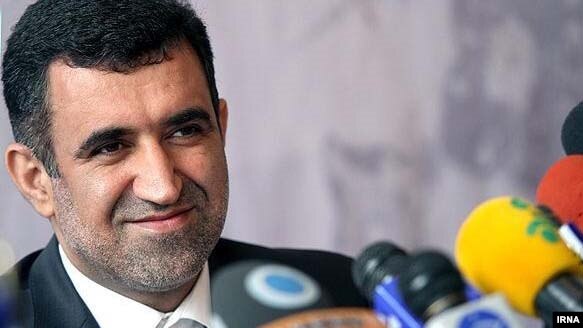 13
AHMADINEJAD'S CAMP: Ahmadinejad's new chief of staff, Hassan Musavi, is also being floated as a potential candidate. Musavi, who previously headed Iran's cultural heritage and tourism organization, said in July that he suspected that a summer drought in southern Iran was part of a soft war launched against the Islamic republic.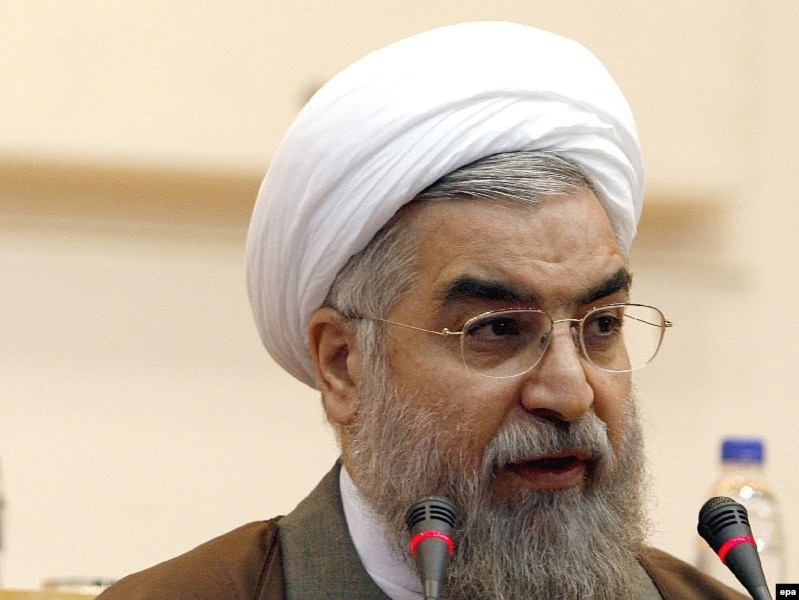 14
THE MODERATE: Hassan Rowhani, 65, served as Iran's chief nuclear negotiator under reformist President Mohammad Khatami and is considered to be a critic of Ahmadinejad. He has said he does not "deny" his possible participation in the presidential vote. Rowhani told reporters on January 1 that members of some political parties, members of the Assembly of Experts, and lawmakers — from both the conservative and reformist camps — have talked to him about running. Rowhani is currently a member of the Assembly of Experts and the head of the Center for Strategic Research. He has said the future president will have to face numerous problems. "Whoever wants to become president needs to have a program to deal with the problems," he said. "And if I decide to run, I will definitely have a program."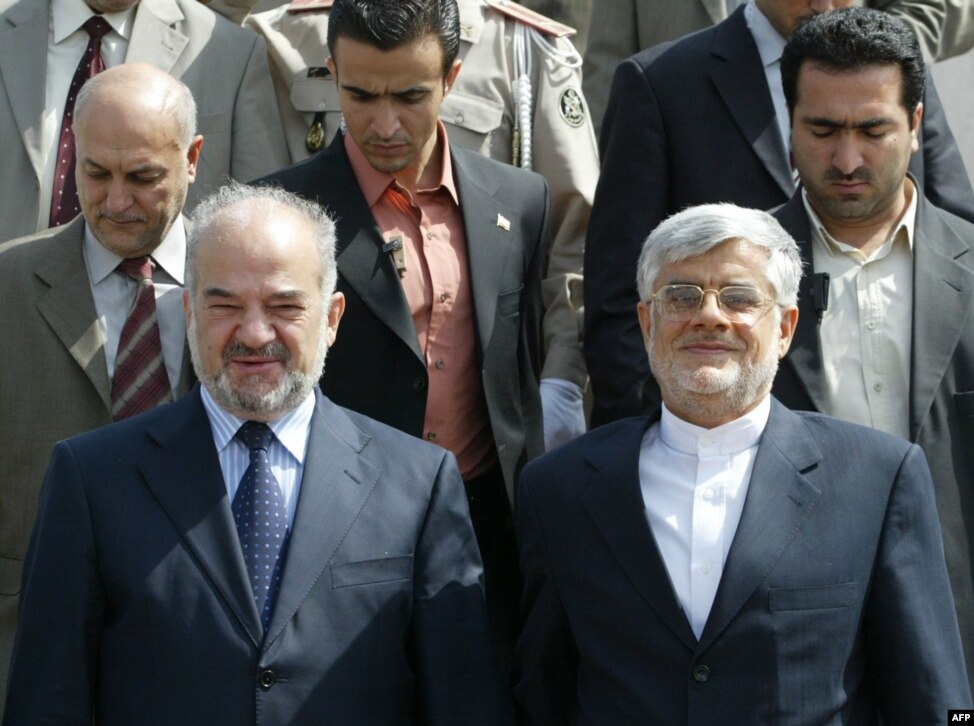 15
THE REFORMIST: Mohammad Reza Aref, a university professor and vice president to former President Mohammad Khatami, is being tipped as a possible candidate for the reformist camp, which has essentially been eliminated from the political scene. Analysts believe the reformists have zero chance of regaining the presidency. Nevertheless, Aref (shown here on the right with Iraqi Prime Minister Ibrahim al-Jaafari in 2005) has been quoted as saying, "I may announce my candidacy formally if I don't see any notable nominee."